On June 9, 2017 ABI System Navigation of Southeastern Ontario hosted our annual ABI Conference for Professionals. Over 100 delegates were in attendance and feedback from the evaluations was overwhelmingly positive.
Our speakers: Keynote- Dr. Steve Joncas, Brandie Stevenson, Omer Vandevyvere, and Mark Koning were knowledgeable and inspiring. All delegates received electronic copies of the presentations to share with colleagues.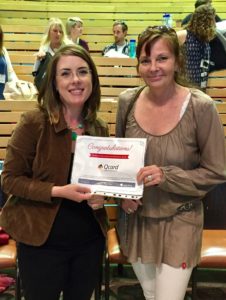 Qcard App Developer Sergio DiGiovanni donated a Lifetime Membership to the Qcard App http://www.qcard.ca with the purpose of it being donated to someone with a brain injury who could utilize and benefit from this valuable tool in their daily life.
Stay tuned, next year's conference will be here before you know it! If you're not registered to receive email updates about upcoming education please contact us to stay in the loop.