Ask the Expert webinar on October 23, 2019 7:00 PM
To learn more about this event, click here.
To see Kenneth C. Pope's YouTube Page click here.
Have you taken advantage of ConnectProtect?

To learn more, follow the link.
If you know someone who lives in a community where MedicAlert Connect Protect service has been established and will benefit from the service, please recommend that they sign up today
30 September 2019, FREE WEBINAR on Pacing & Planning Strategies

Please click here for more information about the event and how to register.
Enhancing Hiring Practices to Maximize Business Performance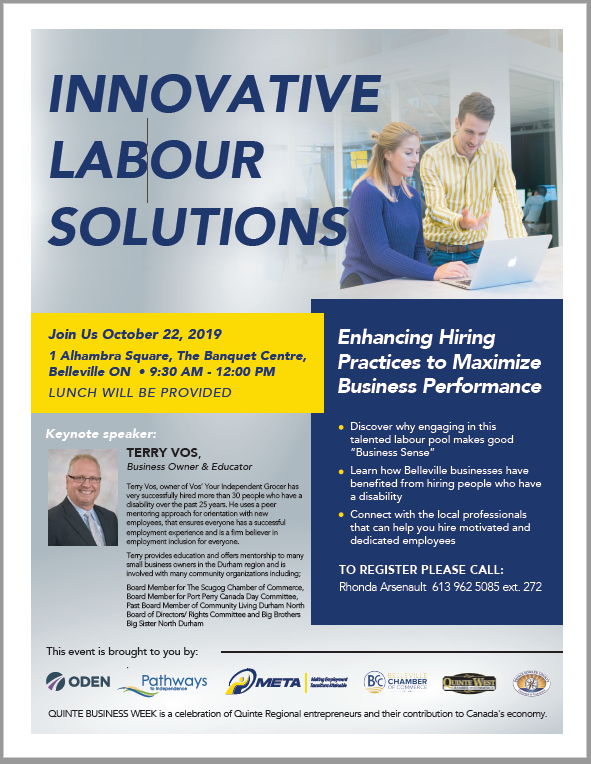 October 22, 2019, Learn how Belleville businesses have benefited from hiring people who have a disability.
Alzheimer Society Coffee Break
Navigator Update Fall 2019:
Providing a Point of Entry for ABI Services Across Southeastern Ontario
Please read about what is going on in Southeastern Ontario regarding Acquired Brain Injury.
Click here to read or print the pdf version of the Fall Newsletter.
Registration for the HSJCC 2019 Conference now open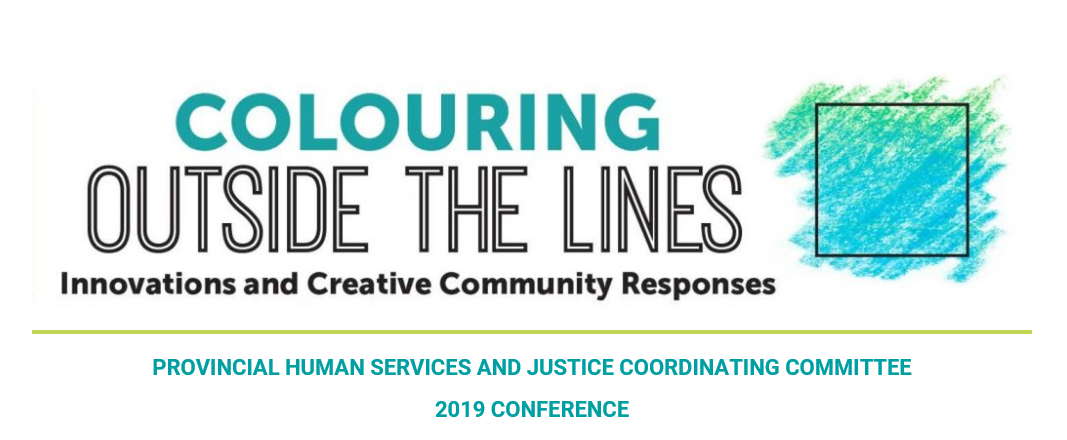 Register for the 2019 Provincial HSJCC Conference. Visit hsjccconference.ca for more details
Don't miss the Session B6: Acquired Brain Injury and Addictions/Mental Health Collaborative for more information click here.
Highway of Heroes Hockey Game

Saturday, November 2, 2019 at 1:00pm
FREE Education Sessions on Supporting Persons with Brain Injury & Stroke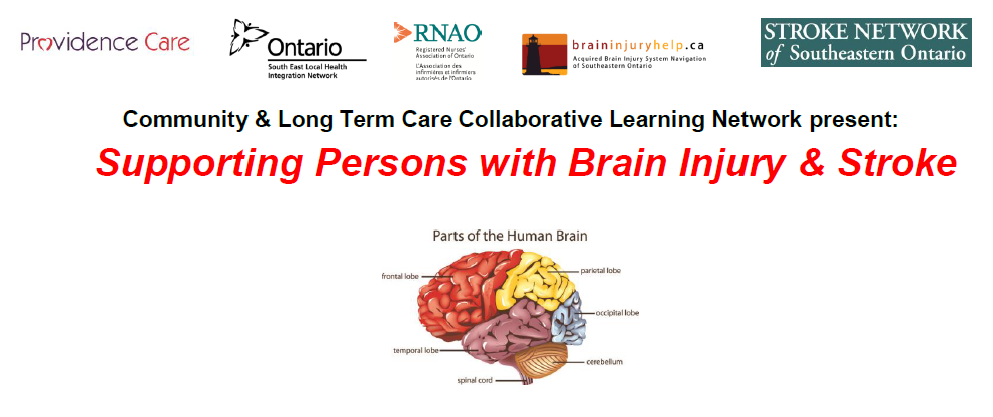 Please follow the link here for our page and to see the flyer and information on how to register for these FREE education sessions focused on supporting persons who have experienced an acquired brain injury (ABI) or stroke.
Thank you to DENTISTRY @ MANOTICK  and You Make Me Smile Dental Centre for FREE dental days.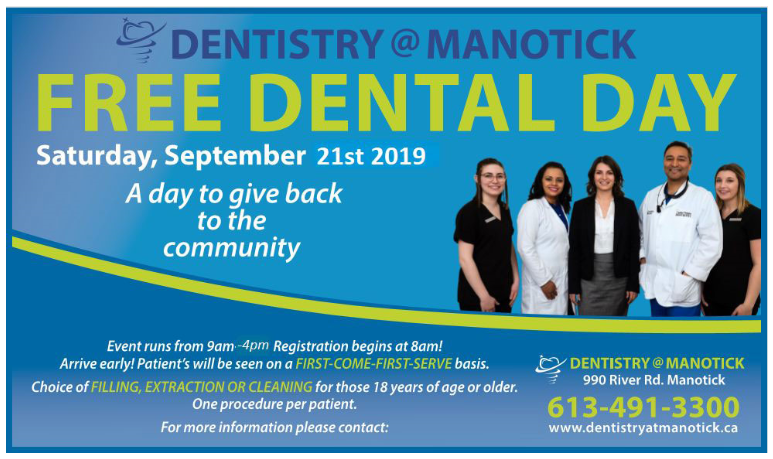 Please read more here and get links to the website and Facebook page.
Please read more here and get links to the website and Facebook page.
2019 Awards of Excellence in Brain Injury Rehabilitation.
To learn more, visit our page about the event.
Provincial ABI Conference Early Bird Registration is OPEN!
NOTE: The Early Bird Registration Deadline is Friday, September 20, 2019.
For more information about this event, visit our page.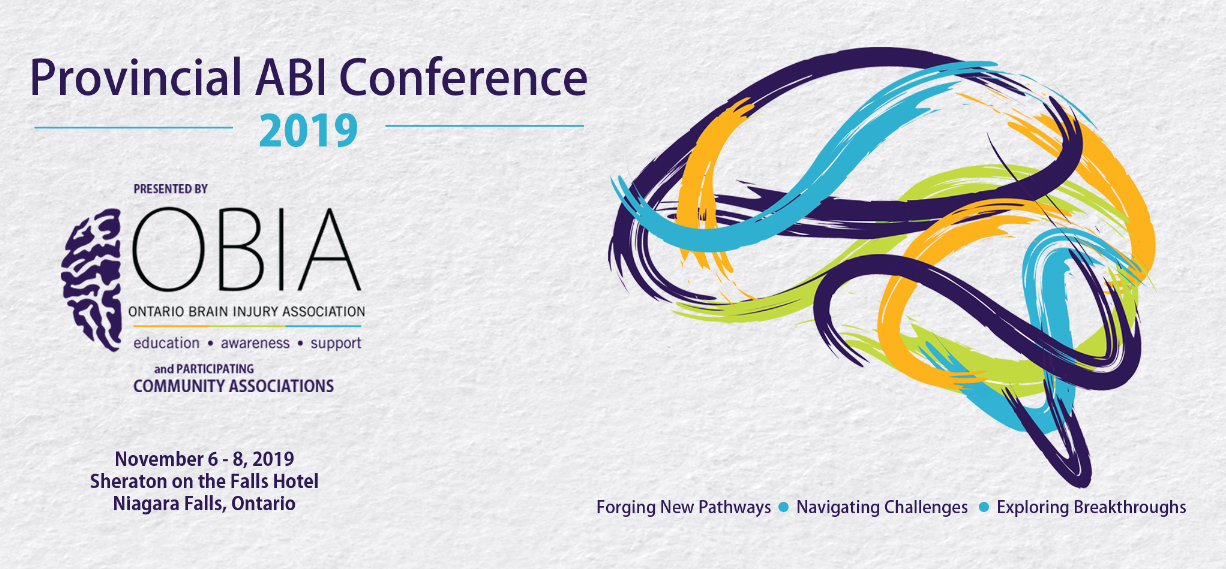 Register for FREE Caregiver Event
To-date, more than 30 locations across the province (including three of five planned Pediatric workshops, sponsored by Gluckstein Lawyers) have been announced and online registration is continuing.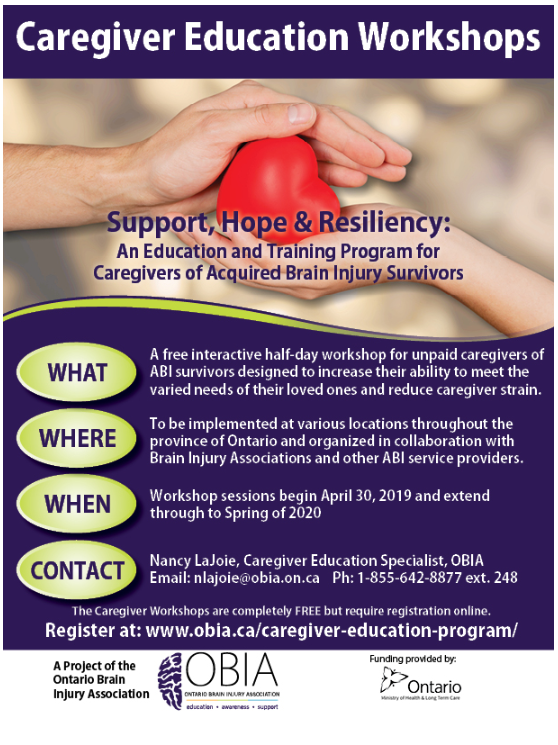 Pediatric session in Kingston, date & time to be confirmed
Friday 18 October 2019, Belleville 1:00 p.m – 4:00 pm
Monday 21 October 2019, Brockville, 1:00 p.m – 4:00 pm
Tuesday 29 October 2019 Kingston, 10:00 a.m. – 2:00 p.m
See the OBA general poster here.
Rowan's Law
September 25 2019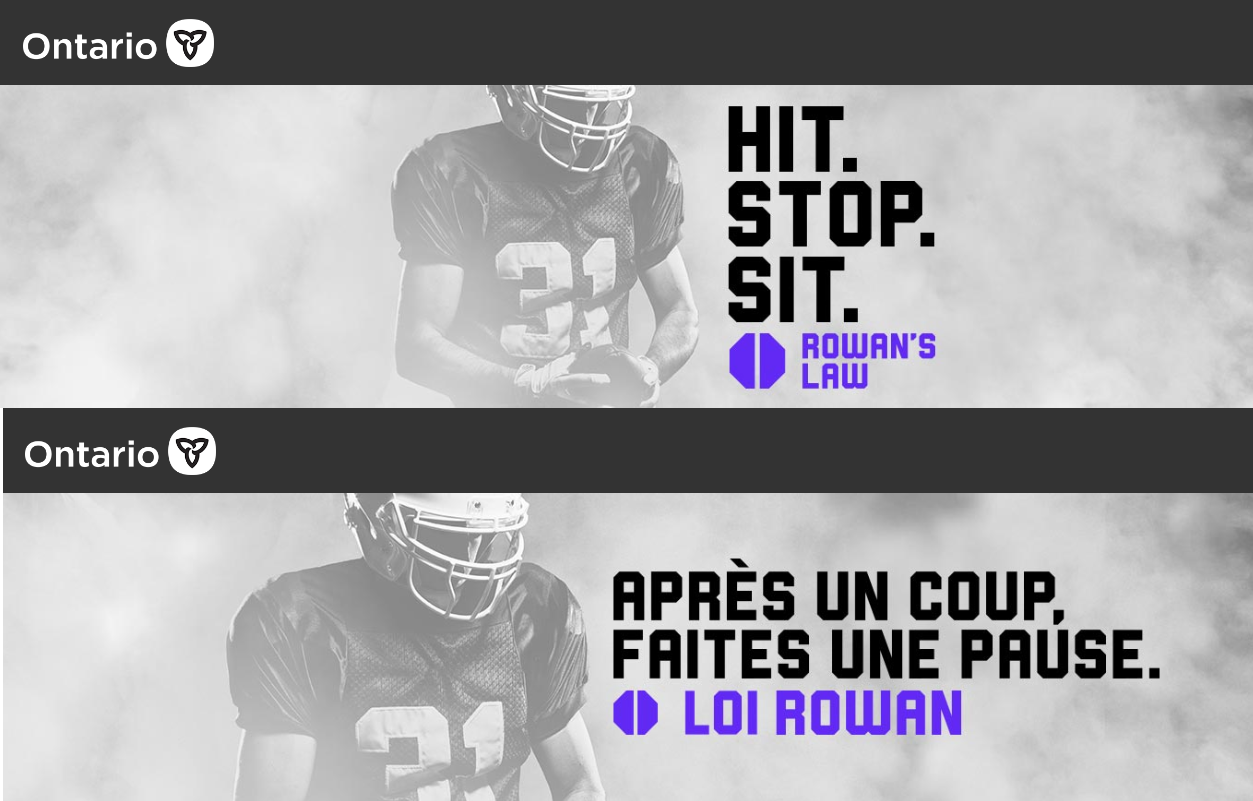 Rowan's Law (Concussion Safety) will be observed across Ontario on the last Wednesday in September each year. The purpose of Rowan's Law Day is to increase concussion education awareness, especially in schools.  Read more here
Kingston Gets Active

Try something new or just get out and get moving.
"Fitness-Free-For-All-Week" at Queen's Athletic and Recreation Centre (Sept 9-14) and "Fitness Frenzie" week at Artillery Park Aquatic and Recreation Centre (Sept 16-22), both offering a variety of fitness classes.
Free Activities all month of September 2019.    Read more.
Uncorked 2019: BIAQD Fundraiser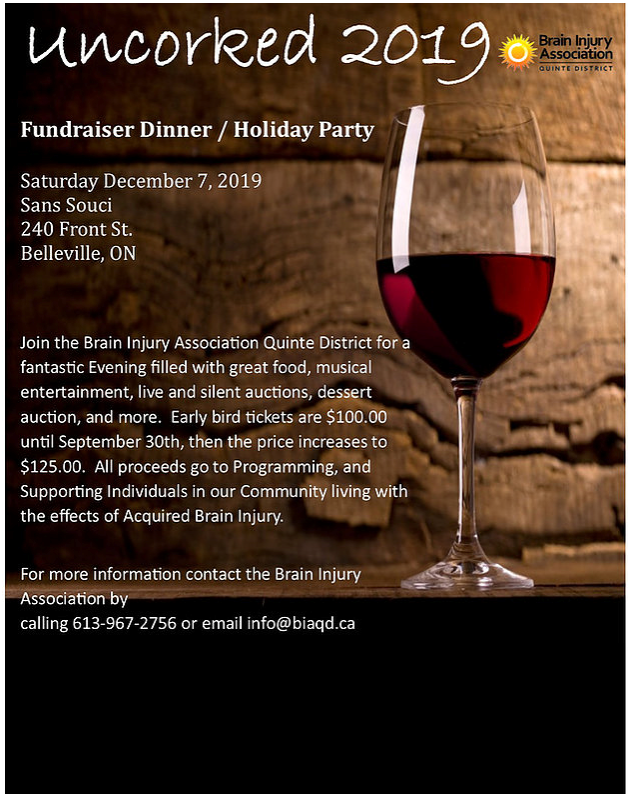 Join the Brain Injury Association Quinte District (BIAQD) for a fantastic Evening filled with great food, musical entertainment, live and silent auctions, dessert auction, and more!
Visit the BIAQD events webpage or read more here.
Refurbished digital devices for eligible low income Canadians.

Lean more about Computers for Schools. It is not just for schools!
Connected for Success: high-speed internet for $9.99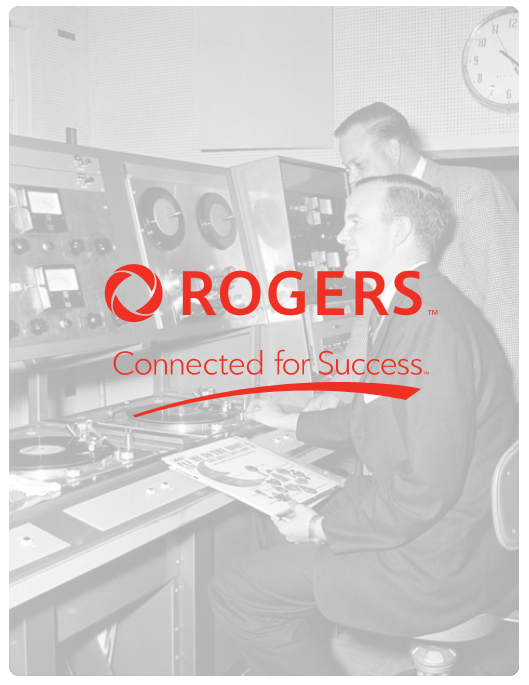 Rogers Communications' Connected for Success provides high-speed internet access to people living in rent-subsidized non-profit housing. Connected for Success is about bringing more Canadians online and giving them access to the digital economy so they can connect with friends, family, school, work and their future. Read more.
The Aphasia Conversation Group

For the stoke flyer, click here.
An opportunity for adults living with Aphasia to rejoin life's conversations in a safe, supported environment lead by a Speech Language Pathologist.
For more information click here.
Program that Lowers Electricity Bills for Lower-Income Households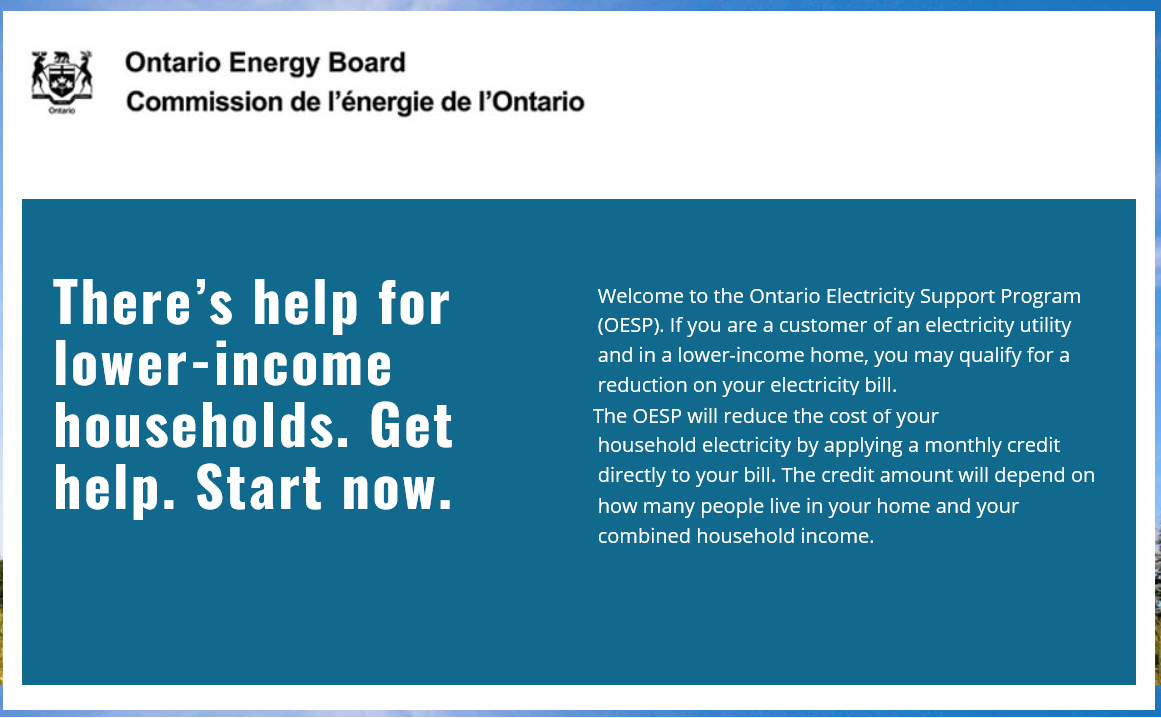 The Ontario Electricity Support Program (OESP) is an Ontario Energy Board (OEB) program that lowers electricity bills for lower-income households. The OESP provides a monthly credit to eligible customers based on household income and household size. The OESP credits are applied directly to eligible customers' bills. Visit our page on the OESP for more information.
Assistance with School Supplies in HPE
Hastings and Prince Edward counties publicly funded schools: The Good Backpack Program
The Brain Basics Training by OBIA
– Belleville, ON November 28-29, 2019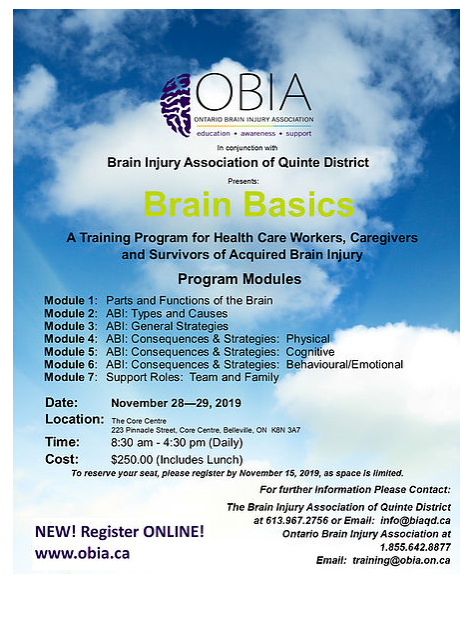 Hosted by Brain Injury Association of Quinte District (BIAQD).
Please see our webpage for more information
The Brain Basics Program is designed to provide front line Health Care Workers, Caregivers, Survivors and others with an introduction to the world of Brain Injury.
Get out, play ball and support the KGH Neurosurgery Department

Feeling low? Stressed? Anxious? BounceBack® can help!
BounceBack®: Reclaim your health is a free skill-building program designed to help adults and youth 15+ manage symptoms of depression and anxiety. It offers two forms of help.
Click here to see our write up
or
the webpage directly at bouncebackontario.ca for more details