Provincial Acquired Brain Injury Conference – 2019
The Ontario Brain Injury Association (OBIA) in collaboration with the participating Community Associations held the 2019 Provincial ABI Conference on November 6 – 8, 2019 in Niagara Falls, Ontario.
The Conference theme was: Forging New Pathways  •  Navigating Challenges  •  Exploring Breakthroughs
Please click here for link to the Registration page.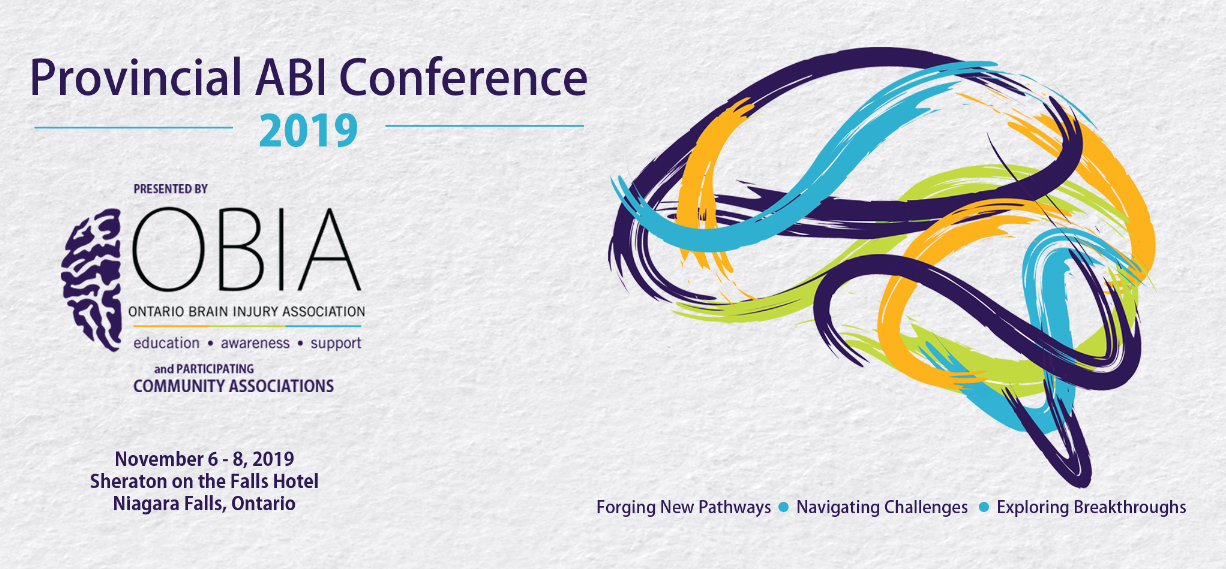 The main conference included 2 days of multi-disciplinary educational sessions as well as distinguished keynote speakers. The conference offered a stream of workshops specially selected for survivors, their families and caregivers.
Thomson Rogers Diamond Sponsored subsidized registrations for survivors and family members at a cost of $50.00, limited to 1 per family.  Recipients of the subsidized Diamond Sponsorship were selected by lottery and notified via email.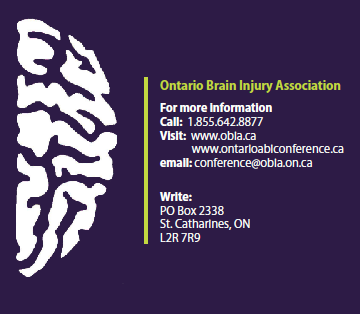 In addition to speakers in the field of brain injury, there were exhibitors sharing the latest information regarding services for individuals with brain injury and their families.
For a link to the conference schedule, click here.
For a link to more information about the Keynote Speakers, click here.
For a link to the complete print version of the brochure, click here.