The Aphasia Peer Conversation Group
The Groups in Kingston and Napanee meet weekly for 1.5 hours. Coffee, tea and cookies are included.
Group in Napanee                             Group in Kingston
VON Office                               Canadian Hearing Society
12 Richmond Park Dr                         Frontenac Mall, 1300 Bath Rd.
Napanee, ON                                      Kingston, ON
K7R 2Z5                                               K7M 4X4
Napanee Flyer                                    Kingston Flyer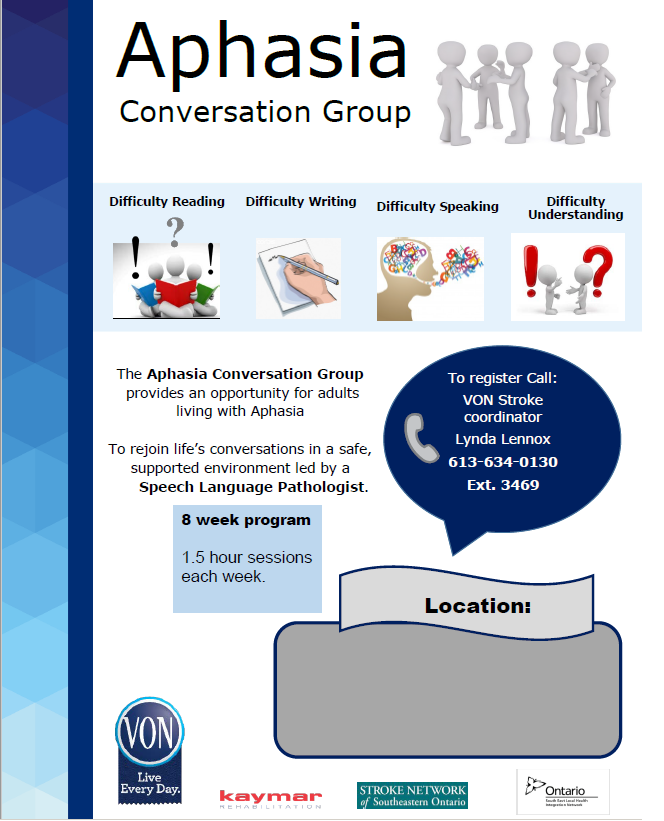 For more information please contact:
Lynda Lennox
Stroke Support Coordinator,
Coordonnatrice des services à l'intention des victimes d'AVC.
 VON Canada, Greater Kingston
613-634-0130 ex 3469
1469 Princess Street, Kingston ON, K7M 3E9