"Support, Hope & Resiliency: An Education and Training Program for Caregivers of Acquired Brain Injury Survivors"
These half-day workshops will be held throughout the province beginning April 30, 2019.
Thank you to Nancy, the sessions in Belleville, Brockville and Kingston were are great success!
The groups are limited to a small number to allow for greater discussion and interaction. The Caregiver Workshops are completely free but require registration online. Registration is necessary as workshops fill up quickly.  For a larger copy of the poster, click here.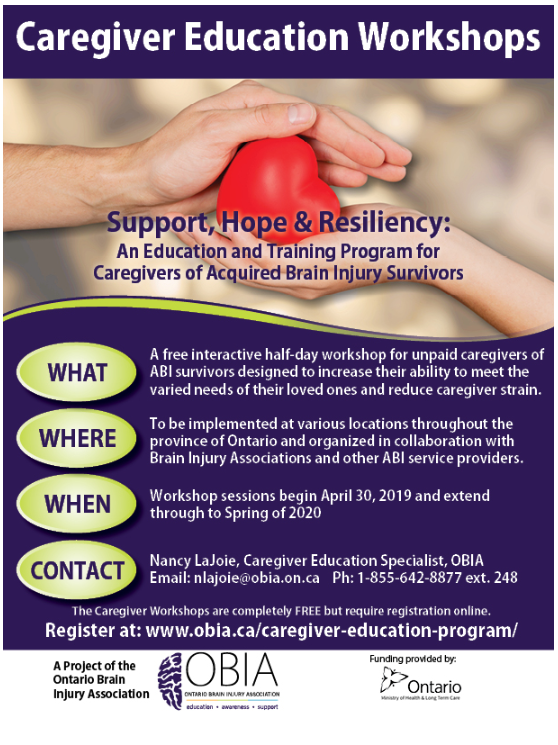 Explore the following topics:
Understand How ABI Has Changed My Loved One
Discover Ways to Manage the Emotional, Cognitive and Physical Changes of ABI
Understand How ABI Has Changed My Family and How to Manage These Changes
Understand How ABI Has Changed Me
Discover Ways to Support Myself through the Emotional, Social and Physical Challenges of Caregiving
For more information call 1-800-263-5404 ext. 248 or email Nancy LaJoie (Caregiver Education Specialist) directly at: [email protected]