Computers for Schools (CFS) refurbishes donated digital devices and distributes them to schools, libraries, not-for-profit organizations and Indigenous communities as well as eligible low income Canadians across Canada.
Lean more about Computers for Schools. It is not just for schools!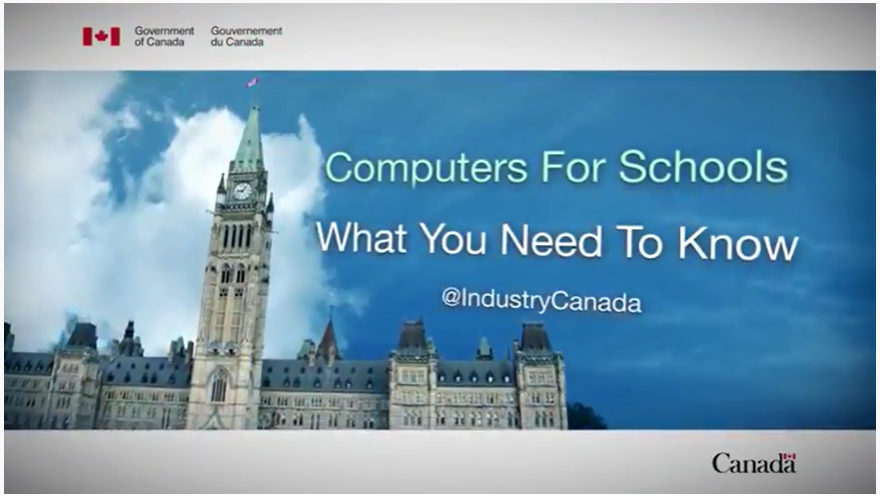 The CFS program has expanded the refurbished device offerings to include not only desktop computers but laptops, tablets and smartphones
Innovation, Science and Economic Development Canada leads this program for the federal government, working with provincial and territorial governments, not-for profit organizations as well as the private and volunteer sectors. The program has helped extend the useful life of computer equipment, reducing the overall environmental impact of electronic waste.
How the program works
If you believe you're eligible:
Contact your local CFS representative.
They will contact you to go over your needs.
Note: Equipment is given on a first-come first-served basis.
When equipment is ready for shipment, you are contacted to make arrangements for pick-up or delivery.
For more information about the process, contact your local CFS representative.
Frequently asked questions about Computers for Schools