Enhancing Hiring Practices to Maximize Business Performance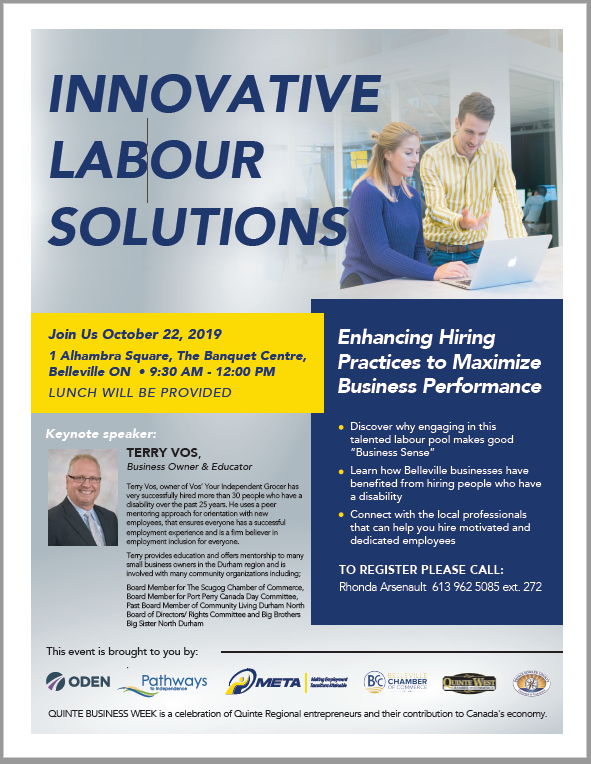 Download flyer to read and print here.
Learn how Belleville businesses have benefited from hiring people who have a disability.
Discover why engaging in this talented labour pool makes good "Business Sense".
Connect with the local professionals that can help you hire motivated and dedicated employees.
October 22, 2019
1 Alhambra Square, The Banquet Centre,
Belleville ON • 9:30 AM – 12:00 PM
TO REGISTER PLEASE CALL:
Rhonda Arsenault 613 962 5085 ext. 272