Due to the current situation with COVID-19, many summer conferences and events are rescheduled to Fall 2020. Information will be updated as it becomes available.
2020 VISTA CENTRE Brain Injury Awareness Day
CANCELLED
Brain Injury Awareness Day has been cancelled due to COVID-19 vistacentre.ca
Upcoming University Health Network (UHN) Conferences & Events for ABI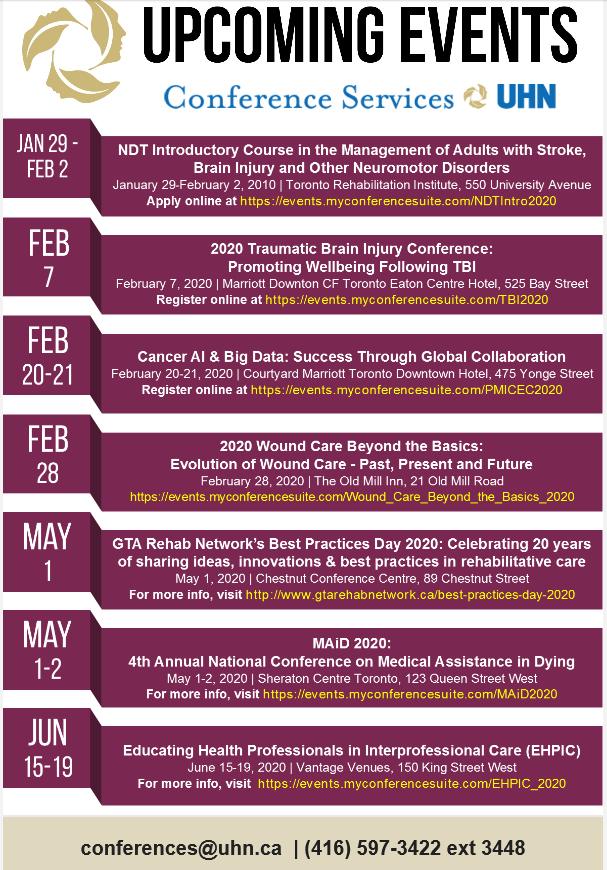 NDT Introductory Course in the Management of Adult with Stroke, Brain Injury and Other Neuromotor Disorders
GTA Rehab Network's Best Practices Day 2020
​​
2020 ABI Network Conference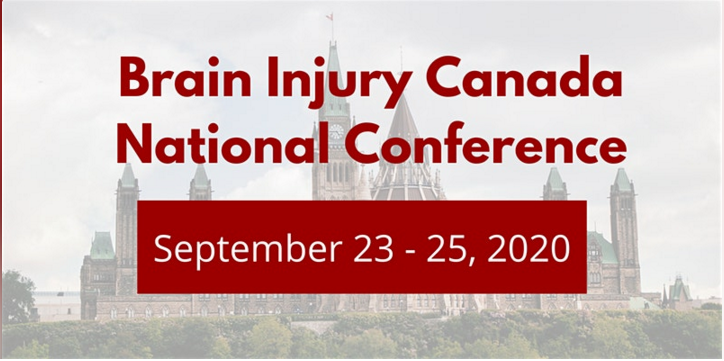 Brain Injury Canada is thrilled to announce their next conference will take place in Ottawa on September 23 – 25, 2020 at the Ottawa Conference & Event Centre, with a NEW day of pre-conference workshops on September 23rd.
The national conference is designed for healthcare professionals, caregivers, and individuals living with acquired brain injury. Workshop schedule and registration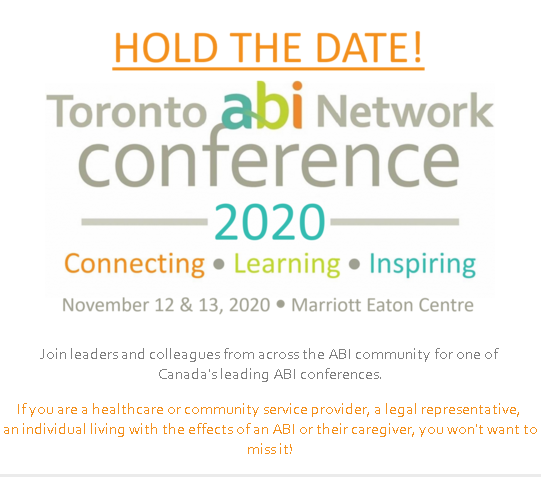 To receive future updates on this and other Toronto ABI Network events, click HERE to subscribe to the communications list.


Best Practices Day postponed to November 27, 2020