A Display of Art Work by Brain Injury Survivors
Please Join us in Celebrating the Success of Our Local Artists
The art show was June 10-14 2019, stay tuned for events for 2020.
For more information about current events in Quinte, visit the Brain Injury Association Quinte District  (BIAQD)website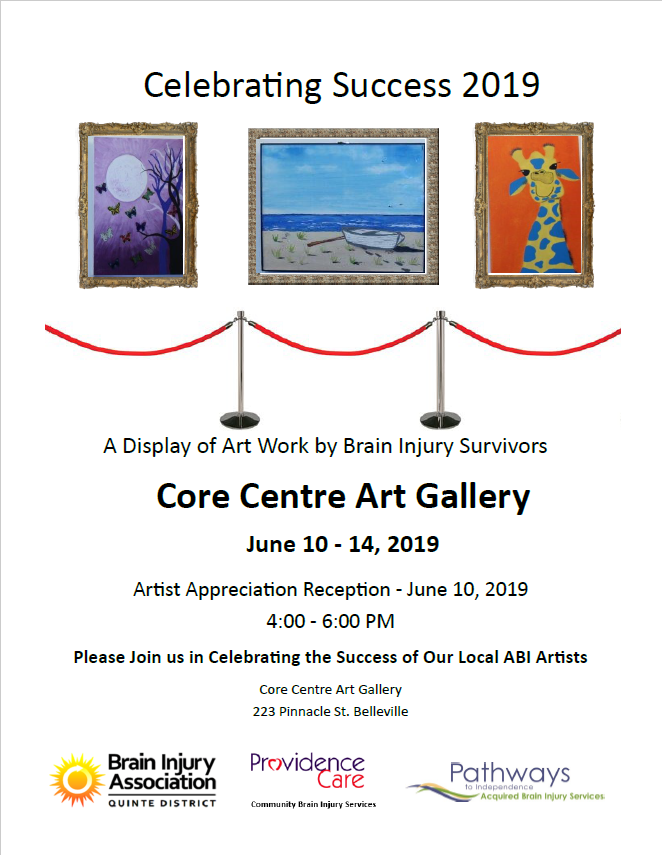 Events for Brain Injury Awareness Month will be held in June 2020! For more about the June 13, 5:00 – 6:00 p.m., Information Session about Acquired Brain Injury and local services at the Parrott Gallery, click here.