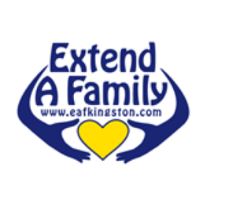 The Extend-A-Family Open House was in May 2019.
If you missed the event, it is not too late to learn more about the program. For more information about Extend-A-Family see their website:
http://www.eafkingston.com/eafk
Extend-A-Family Kingston is not-for-profit organization that provides services and support to individuals who have a developmental disability and their families. The programs focus on enhancing healthy, social, and educational lifestyles.
Click here to see the event flyer
Extend-A-Family provides a choice of services and supports for children with developmental disabilities, physical disabilities and Autism Spectrum Disorders as well as a range of services and supports for adults with a developmental disability.