May 30, 2019, Unmasking Brain Injury went to Queen's Park!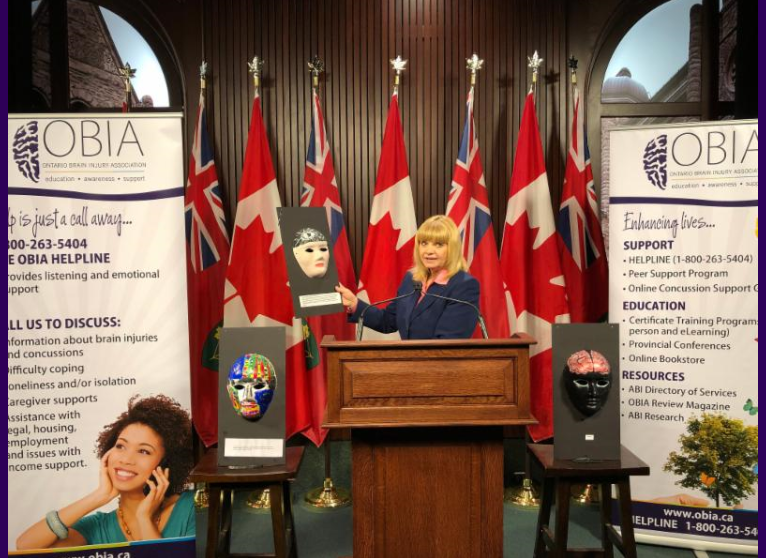 From the OBIA mailer:
In attendance were representatives from 21 local community associations, survivors, caregivers, the OBIA team and the event sponsor, Shekter Dychtenberg LLP.
On Thursday, May 30, 2019, Ruth Wilcock, Executive Director of OBIA, introduced the
Unmasking Brain Injury
project at a Queen's Park press conference as the kick off to Brain Injury Awareness Month. The Ontario Brain Injury Association and Brain Injury Awareness Month was then introduced in the Legislature by MPP Sam Oosterhoff.
Following the press conference and introduction, a reception was held at Queen's Park for MPP's where Unmasking Brain Injury masks were displayed. Community Association members were on hand to meet the MPP's and share their stories. Thank you to the reception sponsor, Shekter Dychtenberg LLP, and the to the MPP's who took time out of their busy schedule to learn about brain injury and the impact it has on people's lives.
For more information about Unmasking Brain Injury event, please contact Tanya Jewell at the OBIA office: [email protected]
A listing of current MPPs can be found at  https://www.ola.org/en/members/current.