The Ontario Electricity Support Program (OESP)
The OESP is an Ontario Energy Board (OEB) program that lowers electricity bills for lower-income households. The OESP provides a monthly credit to eligible customers based on household income and household size. The OESP credits are applied directly to eligible customers' bills
The program is available to all lower-income customers who have accounts with electricity distributors or unit sub-meter providers. Customers must apply to the program.
You can apply any time. There is no application deadline, but the sooner you apply and are accepted into the OESP, the sooner you will begin to receive the on-bill credits.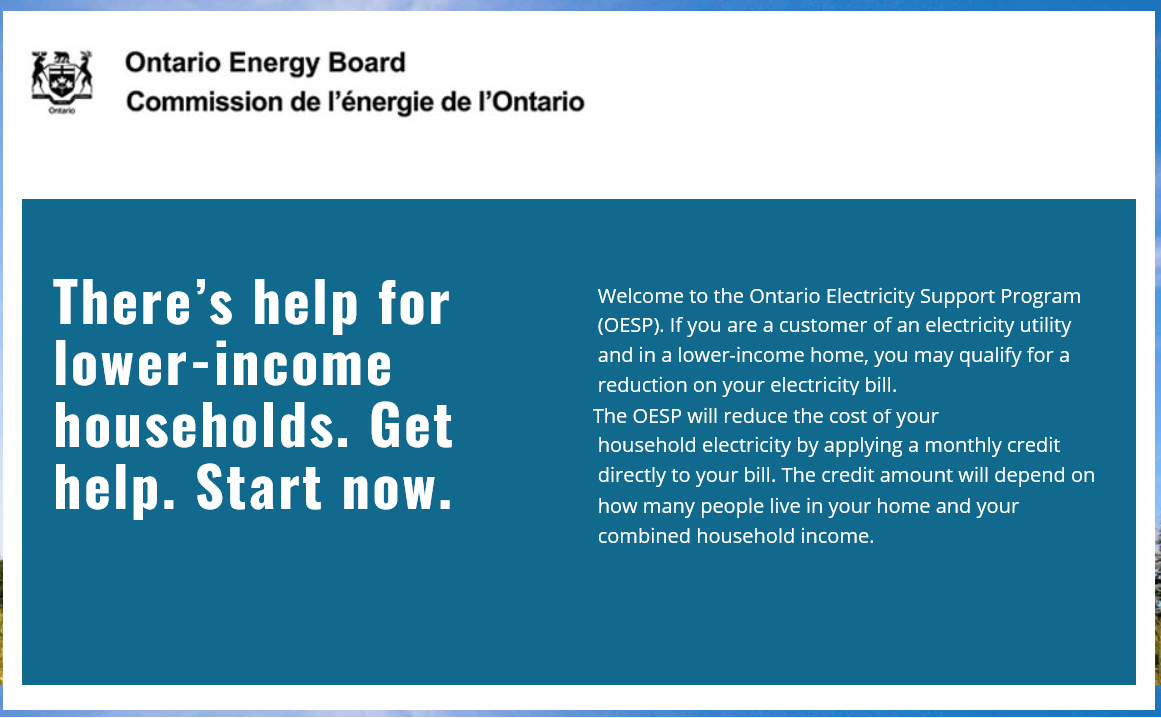 Customers can apply online at OntarioElectricitySupport.ca. You need to complete the online application. Then either complete the electronic consent form, or print and sign a paper consent form and mail it to the address provided on the website.
A paper version of the application can be downloaded from the OESP application website at OntarioElectricitySupport.ca or can be mailed to applicants by the OESP Contact Centre upon request.
Customers unable to apply online can contact an intake agency. Designated intake agencies can be searched on the OESP application website at OntarioElectricitySupport.ca.
Once you have submitted all required application information (including the OESP consent form), the program will verify the household income and confirm eligibility with customers.