Update: 21 September 2019  FREE dental day at DENTISTRY @ MANOTICK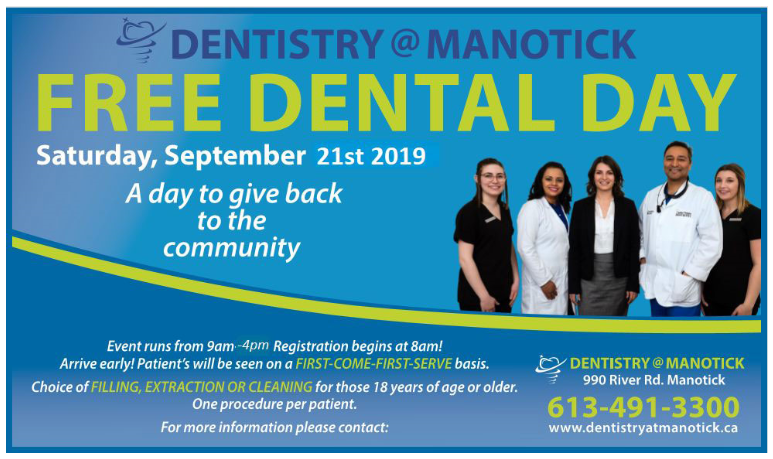 DENTISTRY @ MANOTICK FREE DENTAL DAY 2019
The dental office hosted their 2nd annual FREE Dental Day on September 21, 2019. This was a day to give back to the community and provide FREE dental treatment to those in need.
They were able to serve 18 people and completed a total of $6,242 worth of free dentistry. We are so grateful to be able to help the community of Manotick and hope this can be a tradition for years to come. Visit the Dentistry @ Manotick Facebook page here for a few pictures from the day!
We hope to see the event next year. For any further questions or inquiries please contact Dentistry @ Manotick at 613-491-3300.