Event hosted by Bereavement Services of Kingston: National Bereavement Day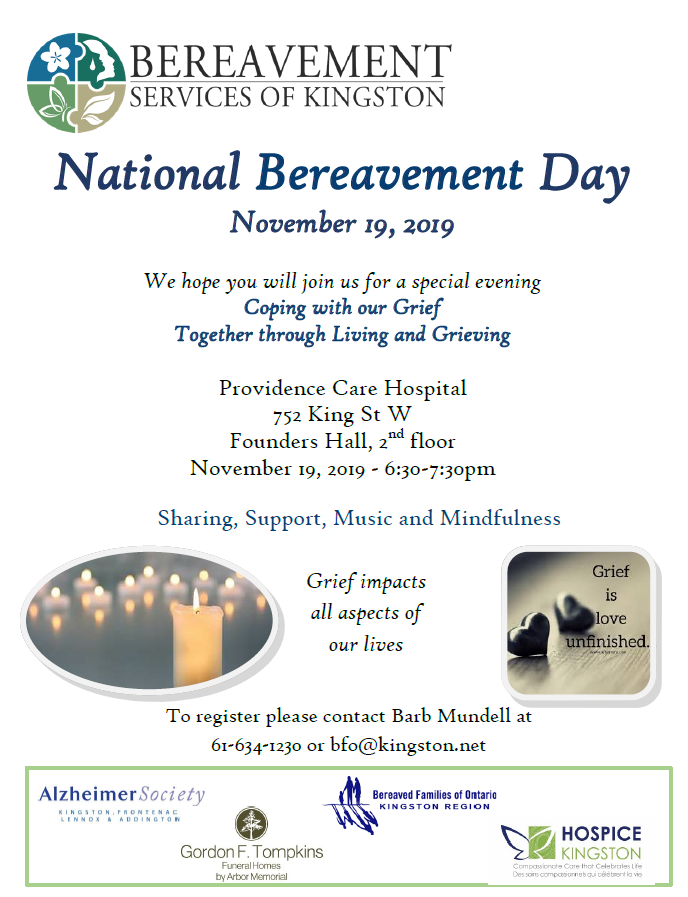 Date: Nov. 19, 2019
Time: 6:30 – 7:30 p.m.
Where: Providence Care Hospital Kingston
Details: National Bereavement Day is on Nov. 19. Speakers will discuss  coping with grief together through living and grieving. To register please contact Barb Mundell at 61-634-1230 or [email protected] Read more
Bereavement Services of Kingston (BFO Kingston) offers a supportive community understanding grief and is a resource for information. BFO Kingston believes that when bereaved families come together to support one another, they can influence the growth of a healing and caring community.